StraightApp
Choose Your Best Posture Mode with StraightApp
Download StraightApp
Available for download on both iOS and Android devices — embrace better posture today with StraightApp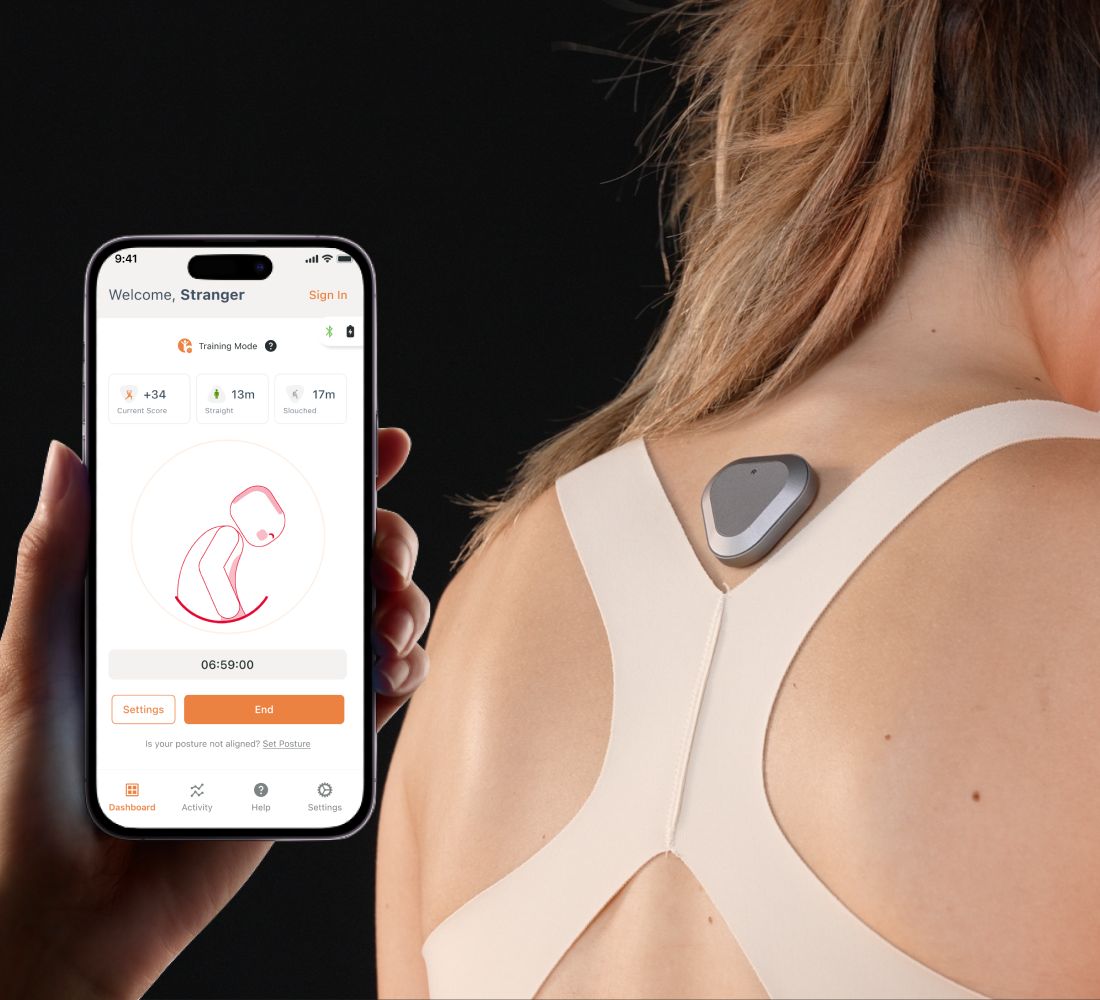 Improve Your Posture Painlessly
StraightApp gently nudges you towards perfect posture with subtle reminders, making the path to a healthier back feel natural and effortless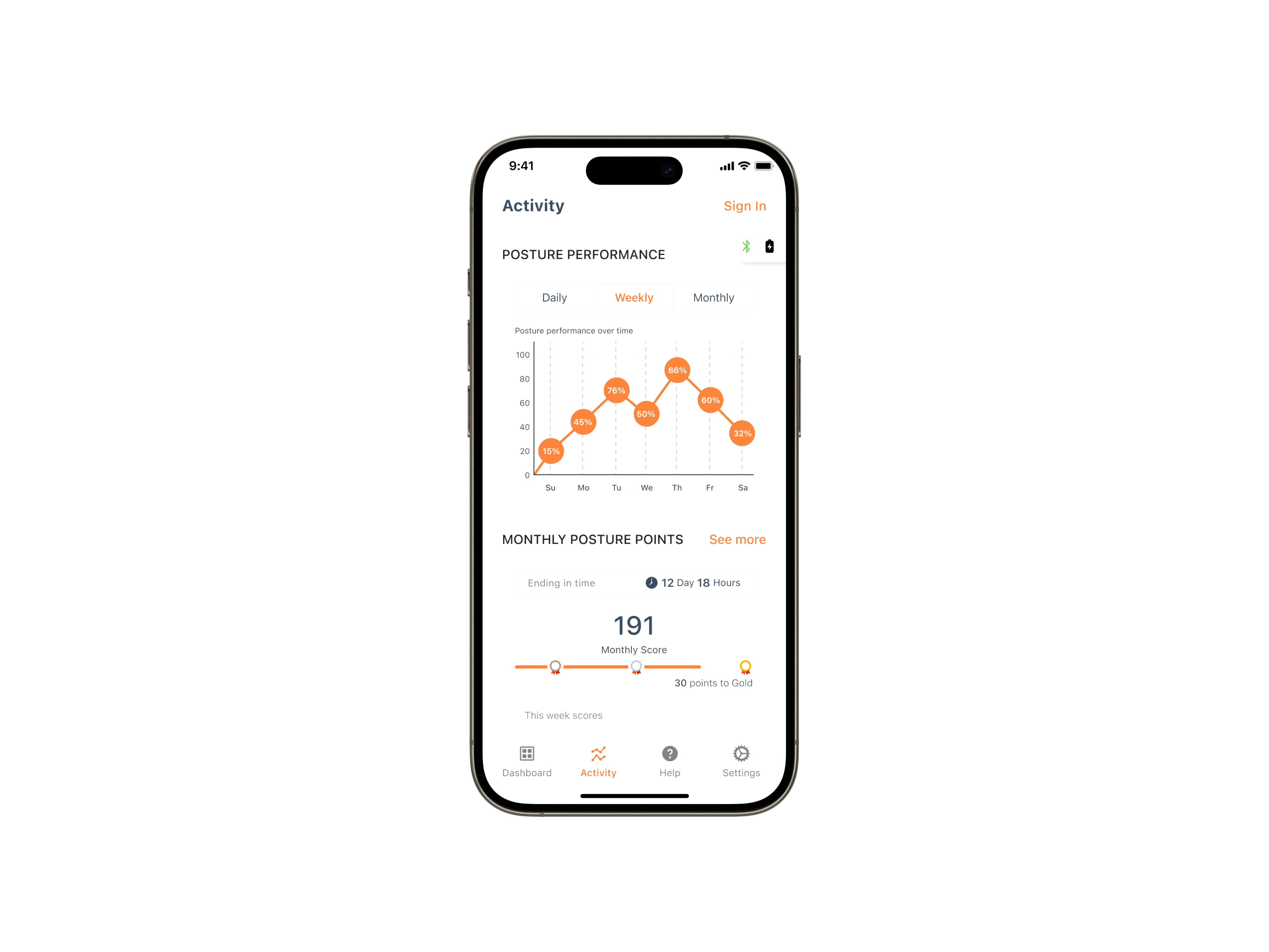 Intelligent Tracking and Feedback
With real-time monitoring and analytics, StraightApp provides you with a detailed understanding of your posture habits and how they improve over time.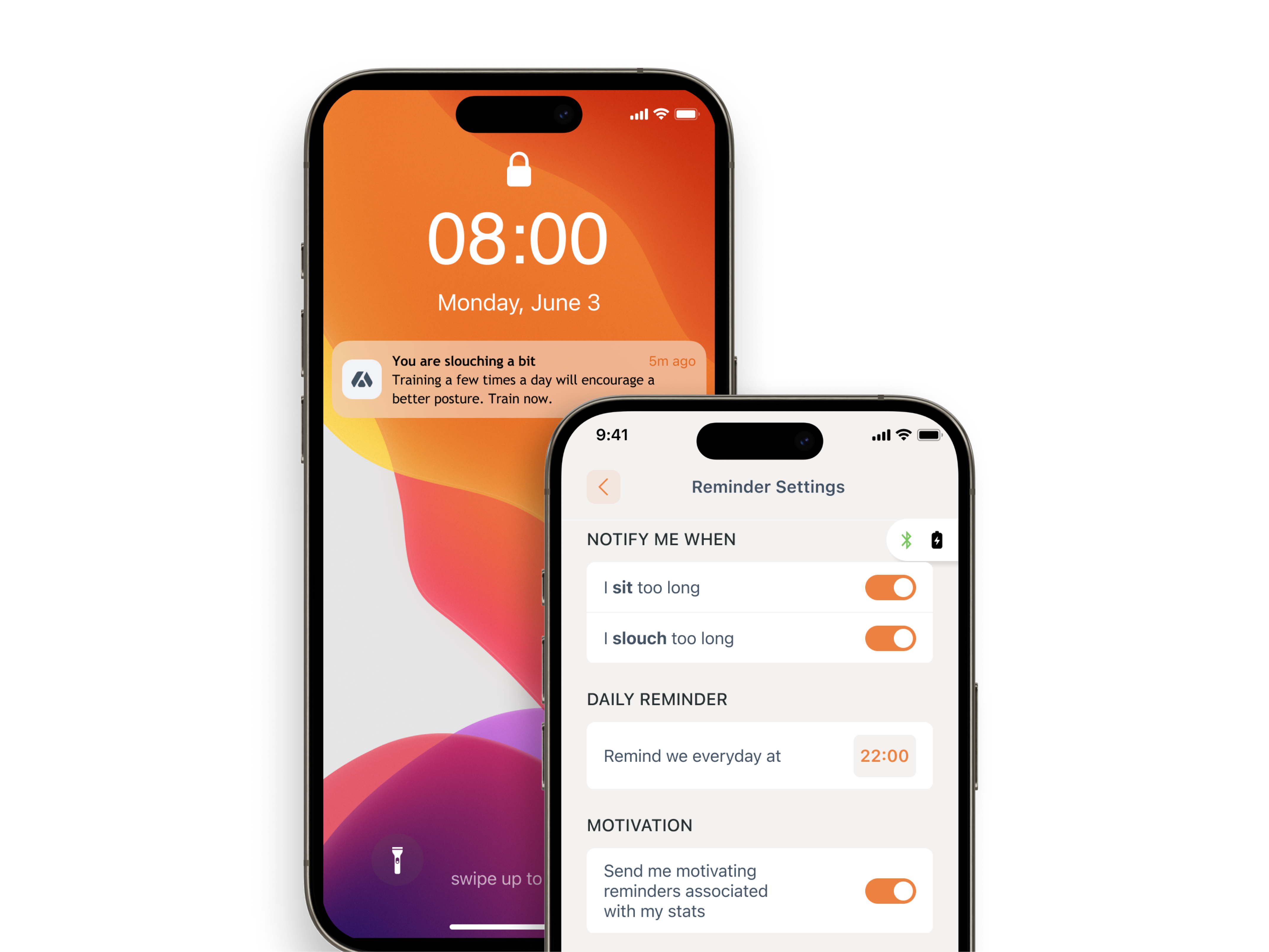 Customizable Alerts
Personalize when and how the StraightApp notifies you, ensuring that you receive the right nudge at the right time without any disruption to your day.
Powered by AI
Tailored to Your Lifestyle: Casual Mode & Training Mode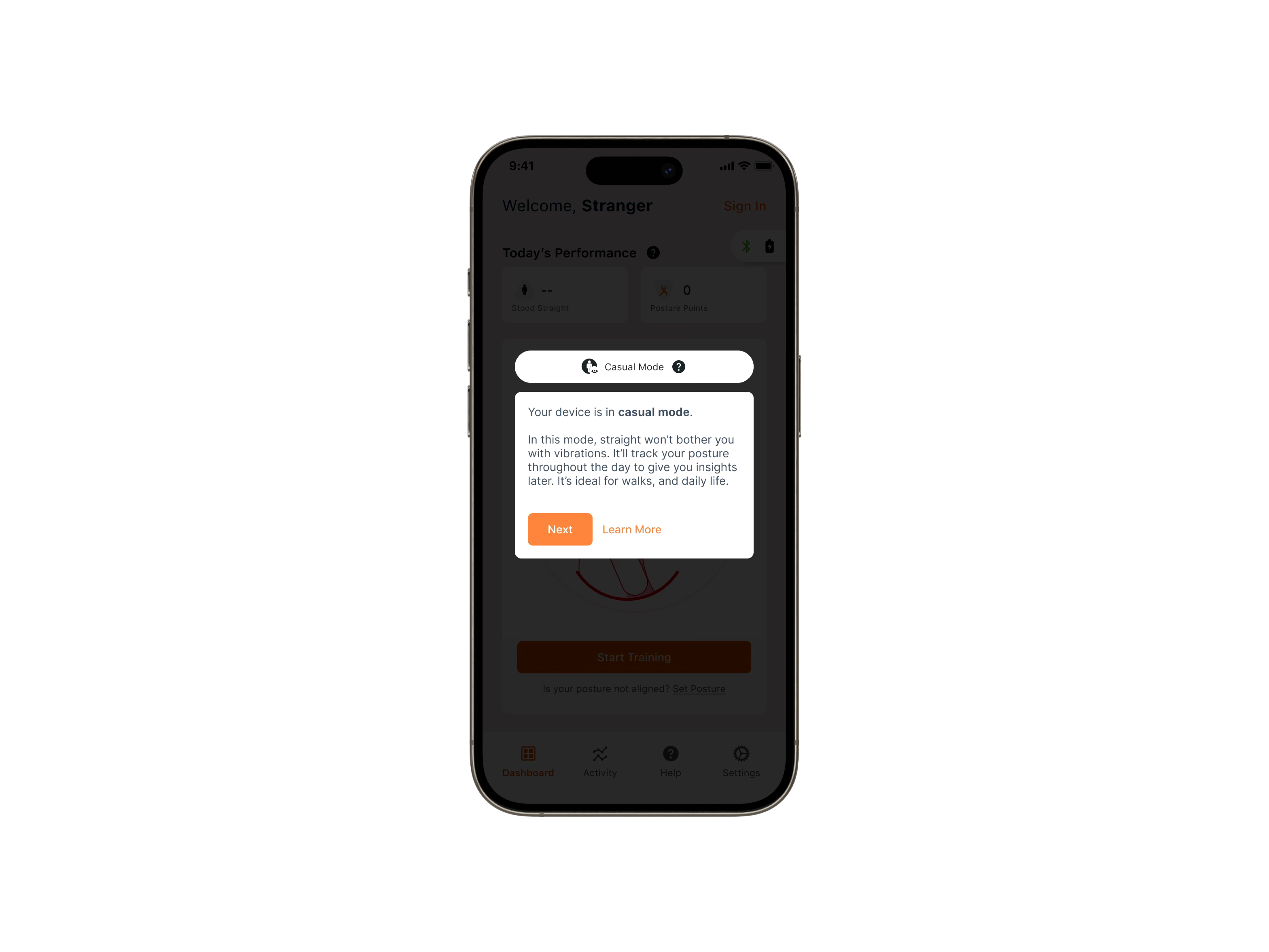 Casual Mode: Subtle Guidance Throughout Your Day
Activate Casual Mode for a gentle companion that syncs with your daily routine. StraightApp discreetly monitors your posture, sending alerts only when necessary to minimize interruptions. Perfect for those busy days when you want to stay mindful of your posture without constant reminders.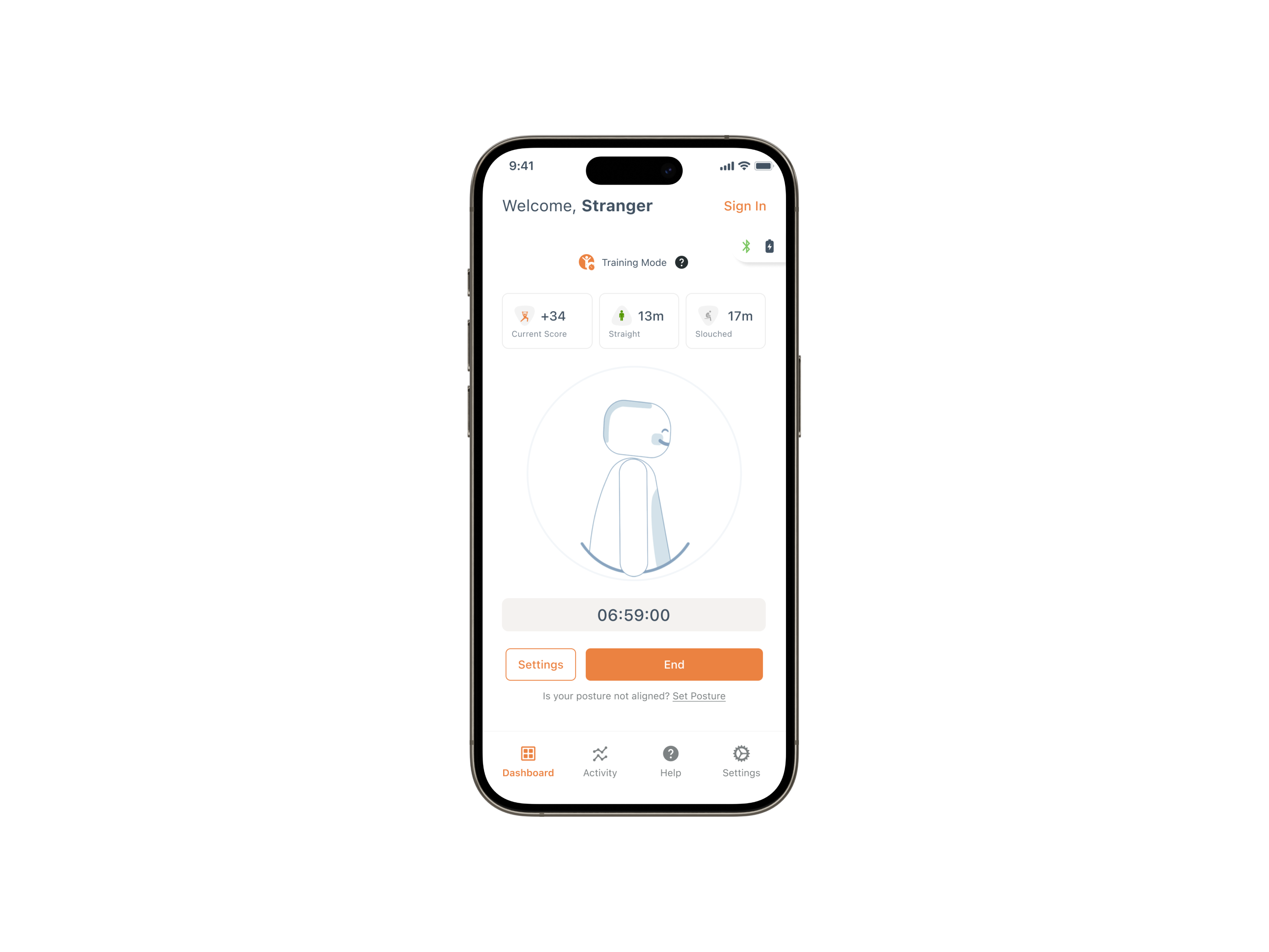 Training Mode: Active Posture Enhancement
Engage with Training Mode whenever you're ready to actively work on your posture. StraightApp provides a more intensive training session with frequent feedback, guiding you through targeted exercises and stretches. Ideal for dedicated posture training times, like your morning routine or gym sessions.
Full Control at Your Fingertips
Customize Your Training with Advanced Settings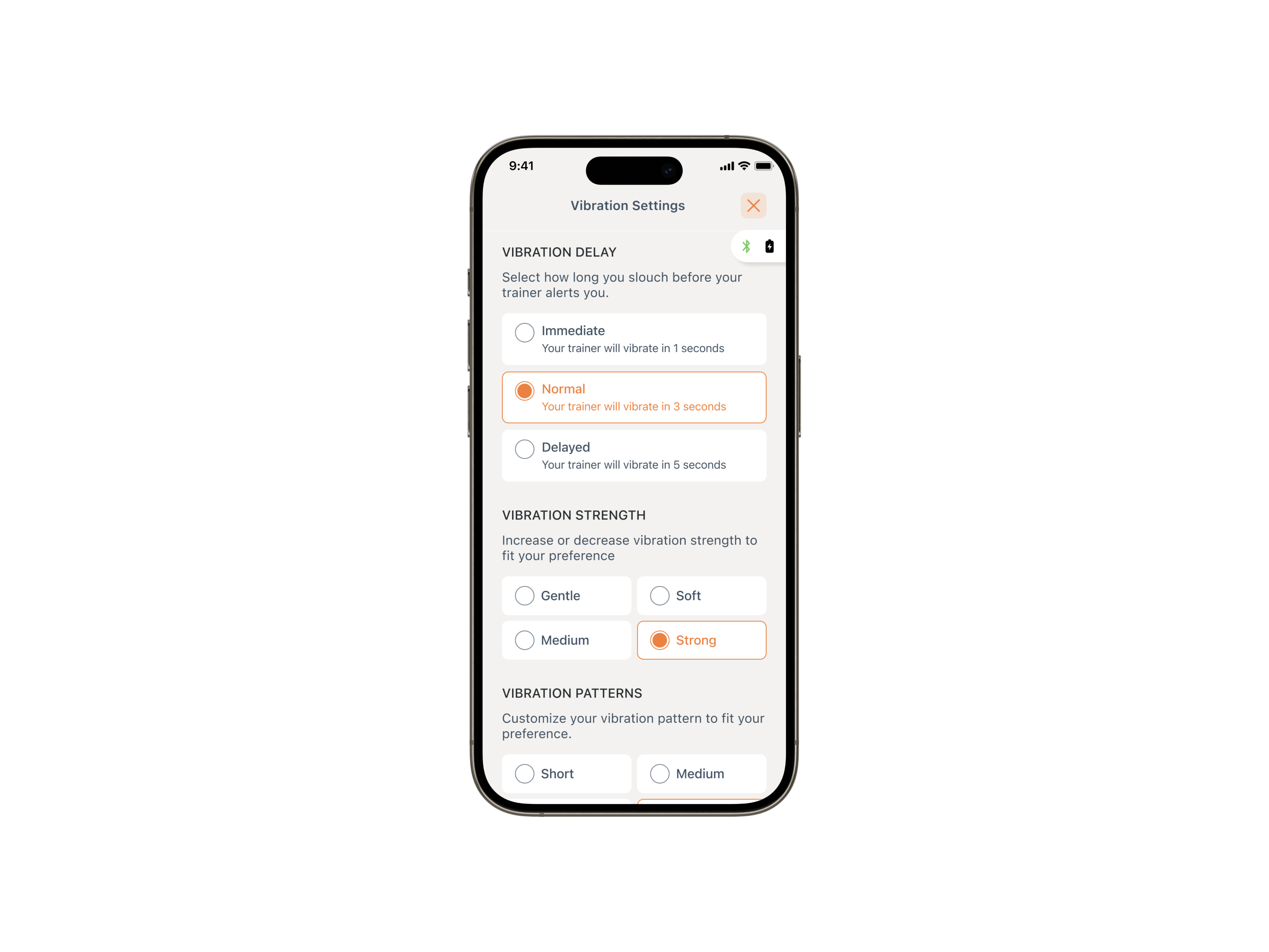 Tailored Settings for Personalized Posture Training
Straight+ puts the power of personalization in your hands. Dive into advanced settings to fine-tune your device to your preferences. Adjust the vibration delay to suit your tolerance, increase or decrease the vibration strength to a comfortable level, and even select from a variety of vibration patterns to find what works best for you. It's not just about improving posture; it's about doing it in a way that's uniquely yours.
Testimonials
A Game-Changer for Back Health!
I've been using the StraightApp for a month, and it's made a huge difference in how I work at my desk. The personalized settings allowed me to find the perfect vibration intensity, and the daily reminders keep me in check. Highly recommended for anyone looking to improve their posture!
Posture Improvement Made Simple
StraightApp is fantastic – it took me no time to adjust it to my liking. The interface is user-friendly, and the casual mode is exactly what I needed. I feel more aware of my posture throughout the day, without feeling nagged.
Smart & Effective
Love how the app tracks my progress over time! The vibration patterns are subtle but effective. I'm definitely standing taller and feeling better. It occasionally disconnects from the device, but reconnects quickly.
Download StraightApp
Available for download on both iOS and Android devices — embrace better posture today with StraightApp