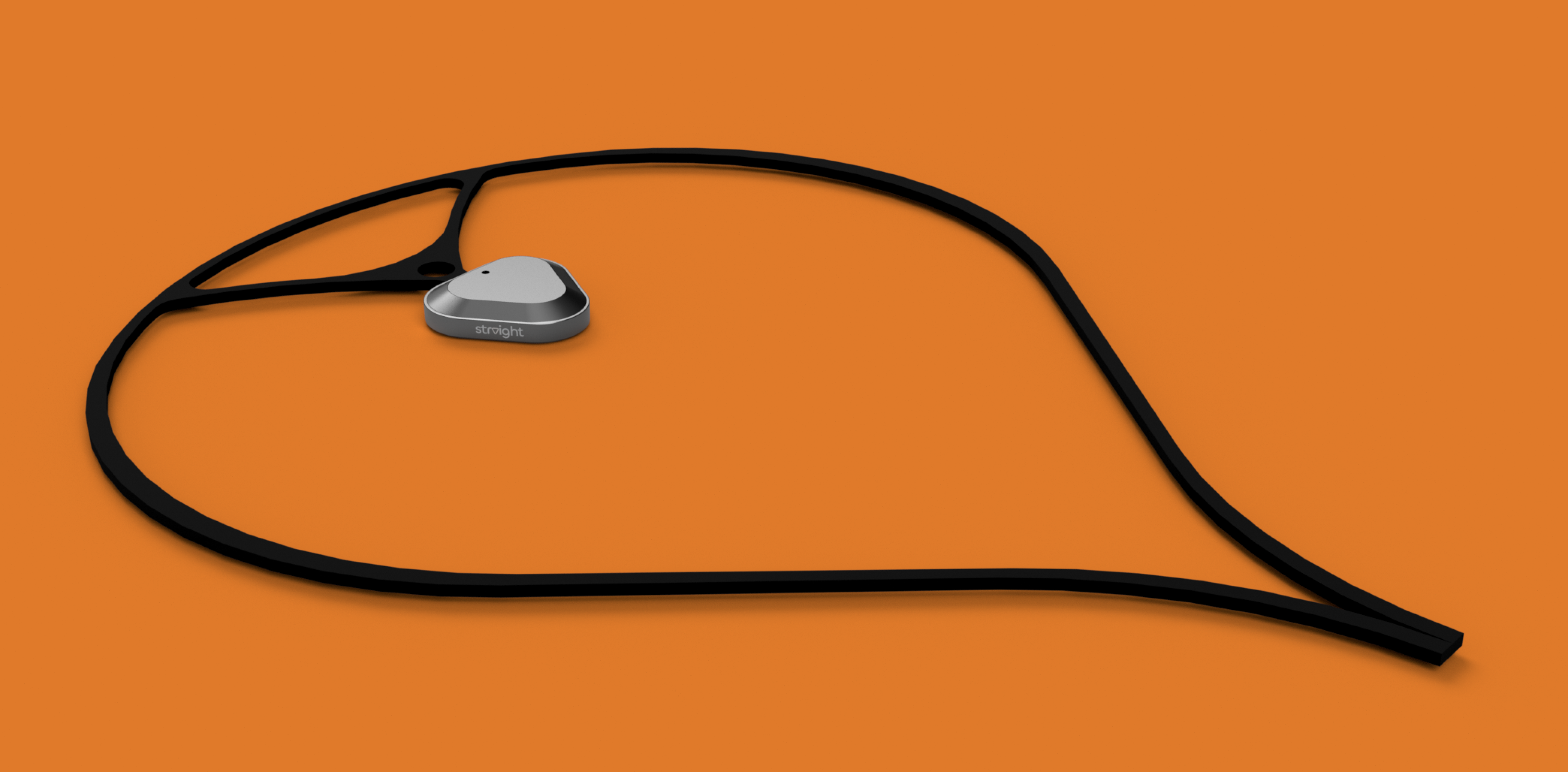 Introducing the Straight Necklace
Wearable Tech Meets Elegance
Elevate your posture device with our minimalist silicone necklace, ingeniously designed with a magnetic clasp for seamless wearability and adjustable comfort
Crafted for convenience and simplicity, the Straight Necklace is a testament to form meeting function. Made from premium silicone, it offers a discreet, barely-there feel while holding your posture device securely in place with a Type-C connector. The magnetic area not only makes it a breeze to put on and remove but also allows for swift adjustment along the neck to suit your comfort. It's the perfect accessory to ensure your Straight+ is always with you, integrating seamlessly into your day without interrupting your style.
The Genesis of Design
Each stroke represents our commitment to creating a seamless blend of functionality and style, ensuring that the accessory you wear complements both your aesthetic and your quest for perfect posture.
Testimonials
Feels Like It's Barely There
I pop this necklace on every morning, and honestly, I forget it's there by the time I grab my coffee. It's super comfy, and that little magnetic click when it closes? Satisfying every time. It's like my Straight+ just floats there all day.
Actually Looks Good with My Gear
Okay, so tech gear that doesn't scream 'tech gear' is a win in my book. This necklace just blends in, and my friends were like, 'That's for your posture thing? No way!' It's sturdy too – survived my daily bike rides, no problem.
Tech-Savvy Chic
Never thought I'd call my posture tech 'chic,' but here we are. The Straight Necklace kind of just drapes perfectly, you know? Adjusting it is a snap – literally. I've worn it with work clothes, gym clothes... it just works.